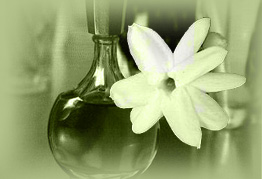 We are one of the leading manufacturers, extractors, exporters and suppliers of all type of Natural Indian Attars, Natural Indian Essential Oils and Floral Waters being extracted and distilled from natural flowers.

We started the business in a very small scale in the year 1911, a well known figure in the line of extracting Indian Attars, Essential Oils and Floral Waters. Though, with the time span, we have adopted latest techniques of extractions, but have not yet left our old traditional way of extraction and values of business.

We are from the well known city of kannauj (City of Fragrances and Perfumes), which is known to be the birth place of Attars, and the art of extractions. All the attars, essential oils, floral water is being supplied to whole of the world from our valued city, very much famous for its art of extraction, even today.

The flower processing & essential oils unit was started with a vision to cater to the vast and ever increasing consumer industries that produce products such as Cosmetics, Soap, Perfumes, Incense sticks, Herbal Medicines and Aroma Therapy.
The company has been driven by a passion and commitment to understand client requirements. Offering effective, timely solutions across perfumes, flavors and natural aromas making it the natural choice.
With adherence to strong business ethics and transparent corporate policies, we have established ourselves as one of the leading manufacturers and exporters of Natural Essential Oils, Indian Attars, Fine Fragrances, Exotic Herbal Oils and Aromatherapy Oils, Indian and Nepali Origin Herbs, spices and flowers.

We have a huge client base across the globe. It comprises of satisfied customers in the vivid and demanding international markets where outstanding performance has been appreciated.

We are having an previous experience of 99 years in manufacturing. What has changed is the range of products we have introduced over time to serve every need in the industry; What hasn't changed however is our commitment to quality and customer support. Precision, quality and a firm belief in perfection has resulted in constant up gradation of technology and expansion of the existing production facilities to meet changing and exacting demands. Which means having the best of men and machines.